I am sorry but this is extremely premature but I am admittedly kind of excited. I am going to be testing out the Bizzy Diet by Cody Gregory of MusclePharm. I say it is premature because it is not going to start until next week. My first day will be on Monday September 10th. But I figured I would give you some background so all the reviews from here on out are self-explanatory.
WHAT IS THE DIET ALL ABOUT?
The Bizzy Diet is built for those who live busy lives. If you go to work and the gym, want to shed a few pounds fast (specifically 21 days) and get in better shape then apparently this is the diet/workout program for you. Cody Gregory is a Co-Founder and Senior President of MusclePharm. By studying under a few well known doctors as well as training with a few legendary bodybuilders, Mr. Gregory grew the knowledge he needed to create a company dedicated to vitamins and supplements as well as managing his own gym. MusclePharm is a well known company supporting many athletes from bodybuilding, to baseball, to football and obviously MMA as well. From personal experience the supplements are quite amazing. I will review them upon request.
The idea is that Cody Gregory models for many of his own products and he sometimes needs to get in shape fast, but cannot sacrifice his busy work schedule. How to do it? The Bizzy Diet. The diet is a day by day minute by minute schedule on what you should be ingesting, how much, what you should workout and why.
All-in-all the Bizzy Diet is about loosing weight in a fast, effective way without sacrificing the workday.
HOW DO YOU KNOW WHAT TO EAT?
You can find the Bizzy Diet at this link: http://www.bodybuilding.com/fun/the-bizzy-diet.html and at that link not only can you find an excellent overview from Cody himself, but also all the supplements, workouts, and nutrition guides that you need to complete the plan. The meal plan supplied labels everything from what to shop for, when to eat it, how much to eat, and decent substitutions.
The people who take this diet on are aiming to loose weight, not build muscle, so it is advised to dab in some more protein in case you are afraid of loosing some muscle.
WHAT'S THE CATCH?
I am not gonna sit here and say there is no catch and you should go do it now like I plan on doing. The catch is ONE LOW EASY PAYMENT!! Think about it, you see Insanity, P90X, and all those miracle workers on TV and they come with 4 EASY PAYMENTS OF 49.99! The catch is that those things cost upwards of $200. The other catches with the Bizzy Diet are:
1) You will be purchasing a bulk amount of vitamins and supplements made from only MusclePharm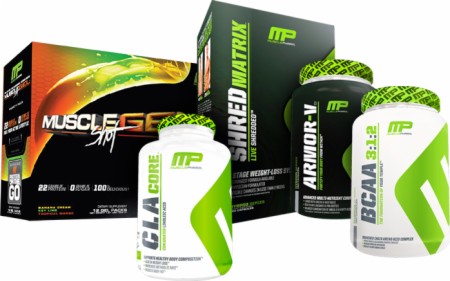 Now here is where most people say "this was only created so this Cody guy can make some money" maybe you are right. But at the same time, look at the supplements you are getting
(Link: http://www.bodybuilding.com/store/musclepharm/bizzy-diet-stack.html
)
You are getting a multivitamin, which everyone should be taking anyway; a fat-loss supplement, if you want to loose weight fast then always take these with dieting and workouts; Conjugated Linoleic Acid or CLA's which help support fat loss without loosing muscle, always needed in weight loss; Branched Chain Amino Acid's, or BCAA's, which aid in keeping lean muscle mass and the loss of unneeded weight; and finally some protein Gel Shots, these are your mid day meals, they are the proteins your body needs and the filling feeling that your mind needs in between meals. Think of them as your SlimFast shake, but better tasting.
All of these supplements run for about $272.93 but bodybuilding.com is cutting the price to $138.11
Before you negate the plan because of the price, consider this, there are no DVDs there are no 4 payments, and all you need to do is essentially take vitamins that are beneficial towards your health. Problem?
2) The food portions can be considered small
The free downloadable diet/nutrition plan displays hour by hour what you should be eating and how much. It even has a selection for males or females! The reality is that someone like me who eats and eats and eats would look at it and think it is nowhere near enough to fill me up. The idea is that it isn't. This plan is not meant to STARVE you it is meant to PORTION you. You can eat all the healthy foods in the world, but too much is bad for you. Portioning is a way in which you can tell your body this is enough and if you want more look for other resources (located in your fat.) The food is also basic, there are proteins and greens. All things that are good for you. As said before, it is recommended that you look for more protein portions if you want to avoid loosing some muscle.
3) You must not fall off track
Something that Cody says in the little intro video is that you need "tunnel vision" meaning that you must not quiver from the plan. Do everything "to the T" and do not be tempted by other foods, or exhaustion from the workouts. This is not a plan where you can have an off day and then still expect the same results in 21 days. I have read reviews where people stayed with the plan and lost up to 22 lbs and then there were those who did not and lost about 7 lbs. Once you begin, you are committed.
WHAT IS SO GOOD ABOUT THE WORKOUTS?
The workouts are built to bring you to exhaustion. Admittedly I have been working out for quite a few years now and I even think these workouts are going to be hard. They are considered High Intensity Interval Training or HIIT. These workouts are made so that you never quite stop, and down time is still active. By training your body to sprint for a minute and then speed walk for a minute at least 20 times a day in one session you will burn more fat then you can ever imagine. Follow that up with circuit weight lifting like the program asks for and you are changing from a weight lifting pro, to a fat burning God. The idea of the workouts is to burn as much fat as possible by pushing your body to the limits and back. But you can never stop. Well...stop if you feel like throwing up, but other then that keep it going. From personal experience, these are really hard workouts and not for the weak of mind and body. You NEED to go into these expecting to finish no if's and's or but's.
FINALLY: WHY AM I DOING THIS?
My little life story with being heavy is that I always have been. End of story. At one point in college I reached 260 lbs and I decided enough was enough. For the whole summer I spent each day, except Sunday, in the gym for up to 3 hrs, went to a nutritionist and dieted hardcore. It worked and in those three months I lost 70lbs. Reaching under 200 was enough for me but I REALLY wanted to get to 180lbs. I never could and it is not like college helped. Now I am out of college and just got back on a scale. Guess who reached 200lbs again? This guy. Enough is enough and I wanna reach my 180lbs dream.
That's right, 21 days, 20 lbs.
I still go to the gym all the time and love it so why the hell not.
But I am a gluttonous pig and love all my sweet snacks and stuffing my face. Even when I try to go back on the diet I did long ago, all of one day later I am eating candy. I decided I need someone to lay it all out for me. Say "Kevin, you are eating this and not that. You are eating this now, and this then." Give me not just a plan on what to eat, but when to eat and how to eat. This is the diet I have been looking for. Something that works with my schedule, understands what I want, and literally holds my hand through the entire time.
The last reason is that I am a person that relies on evidence. I need someone to show me that what I am doing is working. If there are no results in a matter of 3-4 days I think, 'why the hell am I doing this? I'm done." You gotta figure that in 21 days for people to loose up to 20lbs, there are some instant results. We shall see.
Sorry for the REALLY long post but I am doing a super long day by day review. People have failed doing this and I do not like it. I wanna know everything and thus I will give you people everything. Full disclosure. Let the games begin....in a few days. I will post pics, updates and everything else. Talk to you guys on Monday!